Tours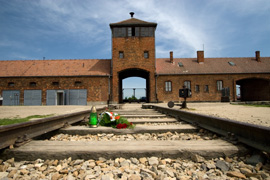 Muzeum Auschwitz-Birkenau
Auschwitz, located in Oswiecim outside of Cracow, Poland, has become a symbol of the Holocaust. During the II World War it was the largest concentration camp of Nazi Germany, established in the suburbs of the city of Oswiecim (Auschwitz in German), approximately 60 kilometers west of Krakow. Much larger Birkenau (Brzezinka) camp was built for this purpose. Auschwitz and Birkenau, the two camps were liberated in January 1945. After the War, Polish government decided to restore Auschwitz – Birkenau and turn it into a museum honouring the victims of Nazism. Now it is part of the UNESCO list of World Heritage Sites.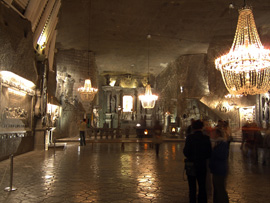 Salt Mine Wieliczka
Wieliczka Salt Mine is one of the most eagerly visited tourist place in Poland and one of the oldest in the World. Nowadays it is a complex labyrinth consisting of over 300 kilometeres of galleries, about 3000 chamber and nine flors, the last of them 327 meters underground. The only salt mine in the world preserved in such pristine condition and placed on the original UNESCO list of the World Heritage Sites !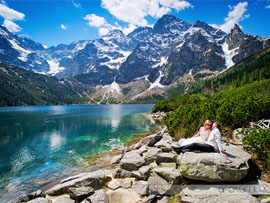 Zakopane
Zakopane is 100 kilometers south of Krakow (60 miles). Zakopane is the capital of Polish mountains and the center of wooden architecture & local traditions in Poland situated near Krakow on the border with Slovakia. The area of Zakopane offers an array of tourist attractions that will satisfy the most sophisticated needs of every tourist. Apart from skiing, you can experience the pleasure of trekking in the mountains and breathe in the crystal clear air in the undisturbed tranquility of the mountain area.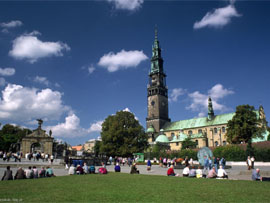 Czestochowa – Black Madonna
Visit Poland's spiritual heart on a tour to the town of Częstochowa, town in Silesia, 140 kilometers from Krakow, famous for its magnificent Pauline monastery at Jasna Góra with the miraculous painting of Black Madonna, a shrine of the Virgin Mary. The painting of Black Madonna having the miraculous reputation. Czestochowa is Poland's spiritual capital.

We also arrange tours within Poland, such as: Warsaw, Elbląg, Malbork, Gdańsk,Toruń, Gniezno, Poznań, Wrocław,Krakow, Wadowice, Kalwaria Zebrzydowska, Szczawnica and others.
If you are planning to visit one of these places during your stay in Poland we would be happy to take you there. We provide services to groups of tourist and pilgrims visiting Poland. Our drivers speak English and German, therefore a tour guide isn't a necessity. All details regarding transportation can be discussed between the group leader and the driver.
We also offer international transport to: Prague, Budapest, Bratislava, Berlin, Munich, Vienna and other cities.
We invite You to watch a short movie about the tourist attractions in Poland: